One Programme. Two Faculties. Endless Opportunities.
The Legal and Economic Studies Programme is exclusively for incoming exchange students from the Faculty of Law and Faculty of Business Administration and Economics at Heinrich Heine University Düsseldorf. This unique programme started in Fall 2021 and is designed to bring together law students and economics students from around the world for an interdisciplinary and international educational experience. Students have access to courses offered by both the Faculty of Law and the Faculty of Business Administration and Economics. The language of instruction is English. Learn more about the opportunities waiting for you in Düsseldorf!
Information for Prospective Students
Heinrich Heine University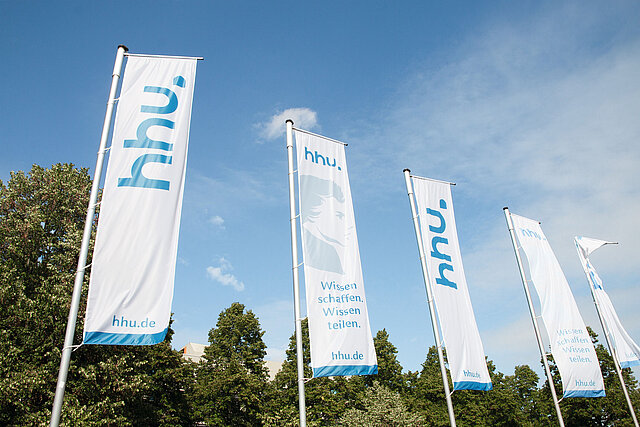 Heinrich Heine University Düsseldorf is one of the younger higher education institutions in the state of North Rhine-Westphalia – founded in 1965. Since 1988 our university has carried the name of one of the city's finest sons. Today around 35,000 students study at a modern campus under conditions ideally suited to academic life.
As a campus-based university, all HHU buildings, including libraries and the Botanical Garden, are centrally accessible. This creates an ideal environment for a wide range of cultural offerings and a ″community″ with numerous events on campus. Our university departments enjoy an excellent reputation due to an exceptionally high number of collaborative research centres. Moreover, as the state capital, Düsseldorf provides an attractive environment with a high quality of life.
We invite you to take a virtual tour and learn about the top six reasons to study at HHU!
Founded in 1992, the Faculty of Law of Dusseldorf's Heinrich-Heine-University is one of the youngest law faculties in the Federal Republic of Germany. Thanks to the Faculty's well-deserved academic reputation, modern library and emphasis on bringing legal practice into the classroom, it has quickly developed into one of the most attractive and popular places to study in the country. The Faculty of Law's focus is on research and teaching in the areas of business law and international law.
Faculty of Business Administration and Economics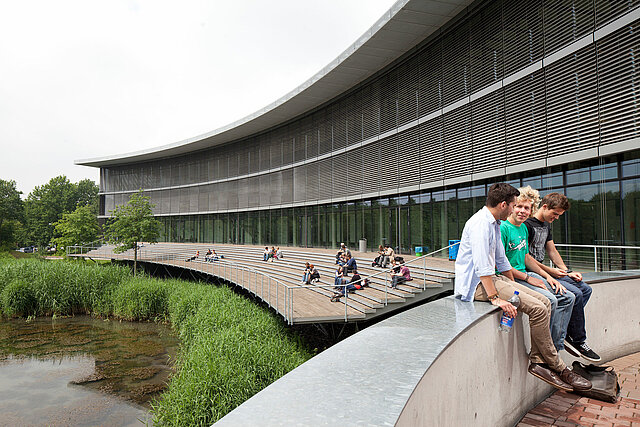 The Faculty of Business Administration and Economics at Heinrich Heine University Düsseldorf is one of the newest and, in terms of student and teacher numbers, also one of the smaller business administration and economics faculties in Germany. Comparatively small groups enable good personal interactions between teachers and students, adding to a positive learning experience.
The focus is on sharing and discussing current issues in business and economics. This prepares students in the best possible way for a future career in enterprises, national and international organizations and government agencies as well as for further education and research.
The Legal and Economic Studies Programme is an ideal opportunity for students who want to expand their horizons. The programme exposes students to classes outside of their usual discipline and brings together an international community of learners. Whether you are currently studying law or business administration and economics at your home university, you will come away from the program with a solid foundation in German, European and International law as well as fundamental economic principles and concepts. Programme students will also benefit from excursions to courts, the state legislature and points of cultural interest.
Programme courses are both lecture based and seminar-style. This combination will allow you to get to know German law students, fellow program participants and faculty members. We look forward to getting to know you and welcoming you to Düsseldorf!
---
The Legal and Economic Studies Programme allows students to create an individualised study abroad experience. In general, students may select among all courses (in German and English) offered by the Faculty of Law and the Faculty of Business Administration and Economics. Instructor permission may be required for masters-level courses offered by the Faculty of Business Administration and Economics. Students can also receive credit for language classes.
List of courses currently offered in English by the Faculty of Law: here. (As of Nov. 2023)
List of courses currently offered in English by the Faculty of Business Administration and Economics: here. (As of Oct. 2023)
The online course catalogue allows you to search by faculty and language of instruction. Students can search the catalogue without logging in.
Interested in learning German or improving your English language skills? The HHU Students Academy offers free language classes for international students.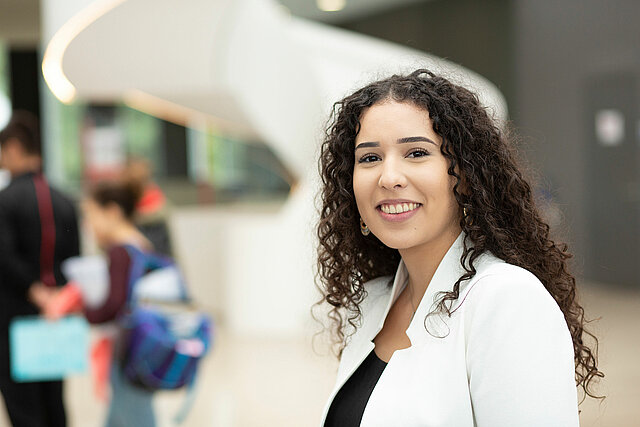 Admission Requirements
Currently studying law or economics
B2 level English (no knowledge of German required)
Application Procedure
Students from our partner universities should contact the exchange coordinator at their home university for application information. You must be nominated by your home university to study at HHU. The HHU International Office has information about nomination deadlines.
Tuition and Fees
There are no tuition fees in Germany. A social fee has to be paid by every student each semester which includes free public transportation in North Rhine-Westphalia.
Term Dates
The Winter Semester is usually from October 1 - March 31 and the Summer Semester from April 1 - September 30. Please consult the academic calendar for lecture periods and holidays.
Düsseldorf is the state capital of North Rhine Westphalia and a significant international business hub. Top rankings in various studies on the quality of life offer tangible proof: Düsseldorf provides a particularly pleasant environment – with both Rhenish warmth and urban opportunities for leisure.
The city is home to numerous museums, art galleries, theatres, and sports teams. Students also enjoy world-class shopping on the Königsallee and catching up with friends in the Altstadt (Old Town), a square kilometre of more than 300 pubs, clubs, cafes and microbreweries. Learn more about what Düsseldorf has to offer.
Want to explore? Included in the cost of the social fee is a public transport ticket for all of North Rhine Westphalia. Cologne, Münster, Aachen and Bonn are all a short train ride away. Many students like to take advantage of the excellent high-speed rail connection to also visit Brussels, Paris, Amsterdam, Berlin or Munich. The airport, the third busiest in Germany, is just a 10-minute train journey from the centre of the city.
The international affairs teams from both faculties are here to answer your questions and to help you plan your study abroad experience at HHU. You can e-mail us . We look forward to hearing from you!
Information for Current and Admitted Students
The International Office has put together a lot of useful information to help you prepare for your studies in Germany. Among other things, you will find information on securing a visa, living costs in Düsseldorf, financing your studies, blocked accounts, accommodation and health insurance.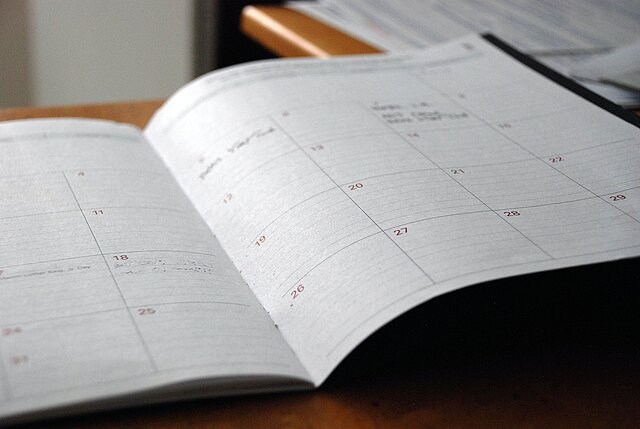 The following information is provided to help you at the beginning of your studies at HHU. To ensure a successful academic exchange, we highly recommend you to proceed in the following steps:
Step 1: After deciding to attend HHU
Get to know the University, our Campus, and the city of Düsseldorf. You can find detailed information in our Guide for International Students, Graduates and Academics. Furthermore, the campus map will help you to learn about your new campus.
Step 2: Before the semester starts
Decide which classes you would like to attend and fill out your learning agreement. We offer individual virtual advising appointments to help students with course selection. Please e-mail us for an appointment.
As an ERASMUS/Exchange student at the Faculty of Law you can choose courses from among the following three categories:
law courses in English and/or German (B2 or higher recommended)

English language law courses: Here will find a list of our law classes taught in English for the 2023/24 Academic Year.
German language law courses. Students with German language skills are encouraged to select courses from our standard curriculum. Courses designated as 'Pflichtveranstaltungen' or 'Pflichtveranstaltungen nach Wahl' are usually well suited for exchange students. Courses from the 'Schwerpunktbereichen' are advanced courses that may have prerequisites. It is important to discuss with the instructor about whether you can successfully participate in a Schwerpunkt course.

business and economics courses in English and German as part of the Legal and Economic Studies Programme. All incoming ERASMUS/exchange students are automatically eligible for the programme.
language courses through the students academy. Please pay close attention to the registration and placement deadlines - there is usually a mandatory placement test the first week of classes and you will need to register in advance.
You can choose to take 1) only law classes or a mix of 2) law & language, or 3) law, language & economics classes.
All courses offered by the Faculty of Law, including courses in our standard (German law) curriculum, are listed in the online course catalogue.
Instructions:
At the top right of the screen switch the language to English (if necessary)
Select the relevant term. If this is not yet online, you can look to the previous year's term for a list of classes that will likely be offered.
You will be redirected to a login screen. You do not need to login to access the course catalogue.
Select 'Course Overview' (Veranstaltungsverzeichnis) or 'Search for Lectures' (Suche nach Veranstaltungen) from the left menu.
As a Faculty of Law student, you are only eligible for classes offered by the Faculty of Law, Faculty of Business Administration and Economics, and Students Academy. Admission to courses offered by other faculties is at the discretion of the instructor. Advanced permission is required!
Credits: Credit in the German system is given on an hour per week (HPW, German 'SWS') basis. A 2 HPW/SWS credit class will meet for 90 minutes per week for the semester. To convert to ECTS, you should usually double the HPW/SWS. For example, a 2 HPW/SWS class = 4 ECTS Credits, a 4 HPW/SWS course = 8 ECTS. Language classes and tutorials may use different conversions.
Step 3: First week of the semester
Attend the Welcome and Orientation event. Information will be sent to all incoming law exchange students ca. 2-3 weeks before the start of the semester. Incoming students from the business administration and economics faculty should that they would also like to attend.
If you are taking courses that are not specifically for erasmus students, introduce yourself to the responsible lecturer or professor during the first week of classes. He/She is best informed whether there are any necessary prerequisites to attend the course and which kind of exam will be required of you. Feel free to visit many courses during the first week to see which are the best fit for you. All information regarding the time and duration of courses is published in the HISLSF-System.
Get to know your new city and other students!
Step 4: Third week of the semester
Let the coordinator for international affairs of your host faculty know of your final course selection.
Step 5: One month before the end of the lecture period
If necessary, make an appointment for your exam with the relevant instructors. If you are having an oral exam, please send your instructor this form before your exam.
Step 6: At the end of the semester (after exams)
At the end of the semester we will send a Transcript of Records to your home university that contains all your courses including the achieved (ECTS) Credits. Information about grading scale used by the Faculty of Law is here.

We wish you an exciting and inspiring semester abroad at Heinrich Heine University Düsseldorf.